5 Reasons Why You Should Use a Local Conveyancing Solicitor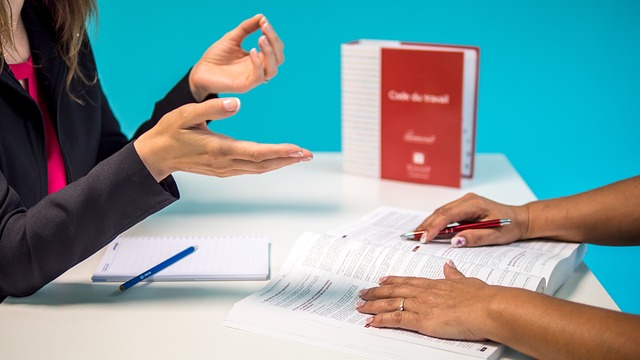 The new year for most people is the time of the year when they make the inevitable resolution of re-joining the gym, drinking less, and eating healthier. It can also be life-impacting decisions like moving house.
Once you have decided to move house, the next thing is choosing the best person to help with your property conveyancing.
Today people are using the internet to help with many aspects of their lives – from organizing personal banking to ordering food – it might make sense to choose an internet-based conveyancing firm because a lot of them have come up in the past decade.
These companies tend to offer their services at a cheaper rate when compared to local solicitors but are they going to offer a personalized and efficient service that is going to help you out? Your home is one of the most significant assets and selling or buying your home is one of the biggest financial commitments. This is why it is important to make sure that the conveyancing is done by someone who is experienced and you can trust to help you with the process. This is a complicated process that is going to stress you if you don't have the right person to help you when buying or selling your property. If you're in Wokingham, try finding experienced conveyancing solicitors Wokingham to help you.
Below are five important factors you should consider before hiring a conveyancer.
You are going to get what you pay for
When you compare local conveyancers to online conveyancers, you will notice that online offer their services at cheaper fees. They can do that because they usually use unqualified and inexperienced staff to do the work. They usually deal with a large caseload and are not in a position to provide you with non-personalized services. When you get a quote from such a company, you will be excited about the cost, but you can easily end up paying a lot more in additional fees which are added later.
Local solicitors are going to give you a comprehensive quote before you hire them. They will try their best to stick with their quote even if it the process ends up becoming longer than expected. You will be more confident budgeting the cost of your move.
Experience
Online firms can charge less because they tend to hire inexperienced and unqualified staff.
An assumption people make is thinking that the conveyancing process is simple. This is not the case and it is common for issues to come up during the process. When this happens, you need to have an experienced expert to effectively and efficiently deal with those situations.
Putting you first
Many online firms usually pay third parties a referral fee. The referral fees are then passed on to the client and in most cases, the online conveyancer has to comply with the demands of the referral companies.
A personalized service that meets your needs
The business of buying a home can get bewildering, especially for first-time buyers.
While you can raise many questions with Conveyancers by email or telephone, it is far much easier to deal with things face-to-face.
You need to feel confident when you buy or sell a property. A local solicitor is going to be there making sure any concerns or questions that you might be having have been addressed and dealt with. This is going to give you peace of mind and reassurance.
Providing a joined-up service
Online conveyancers prefer to focus on residential property matters.
It is common to find clients requiring additional advice beyond that of residential property, for example, joint ownership implications that have some elements of commercial transactions. Hire a local conveyancer who is going to help you navigate through the process.