A guide to buying your first car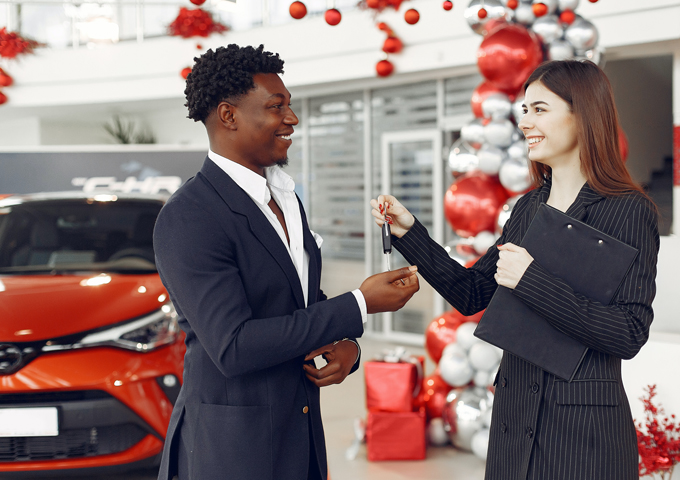 Buying your first car can be a momentous moment. You have been saving up for it for a while, taken out a loan to finance it, or your parents are finally stepping in – it's one of those things you never forget.
To help you make the right choice, we have put together this helpful guide to buying your first car. Of course, you don't want to waste money on a lemon. So, check out the points below to make sure that you end up driving the car of your dreams.
Set a budget
The first thing you want to do is set a hard budget and stick to it. It's quite easy to get tempted to raise the price ceiling to accommodate for the little "nice to haves". However, remember that you're not just budgeting for the cost of the purchase. You also need to account for the running costs you simply cannot avoid. These include:
Car insurance, which could be very expensive for new drivers
Road tax, unless your car is exempt
MOT. If a car is older than three years, it has to undergo an MOT test every year to ensure its roadworthiness. All the maintenance needed to make it roadworthy has to be done. This may include tyres, brakes, and headlamps.
Fuel: you will obviously need fuel if you need to drive anywhere
Find a suitable car
Nowadays, finding a car is the easy part. You can visit your local dealerships or just go online and find deals on new and used cars at your convenience.
If you're looking to buy a second-hand car from a private seller, the internet can be very helpful. Platforms like AutoTrader have a search system with hundreds of thousands of listings. Other platforms to check out include FreeAds and GumTree. While it might take some time to search, that's half the fun.
Confirm everything
When buying a new car, you're essentially protected by law and covered by warranty should anything go wrong. Still, it's wise to give the car a visual check before you drive it off the lot. This is because if you end up spotting a ding or scratch after you get home, it can be difficult to prove it didn't happen after you left. If the car will be delivered to you, many dealers allow no-quibble returns in case you're not happy with the car. When buying a car from a dealer, check the car lowering spring to ensure the correct amount of lowering.
When buying from a dealer, keep in mind that:
Most dealers have their cars independently assessed and are members of certain trade associations. This means that they will likely follow professional codes of practice, which should add an extra layer of safety for the customers.
Moreover, used car dealers are required by law to ensure everything they sell:
Is of satisfactory quality: this means the quality of the car in terms of make, age, mileage, model, etc.
Is fit for purpose: the car should be able to perform all the functions you expect it to
Legal to drive: the law prohibits anyone to sell a car that doesn't meet the legal requirements.
Matches the description: If an ad claims the car has central locking, then the feature must be in working condition. In case any of the advertised features are missing or don't function, the dealer violates the Sale of Goods Act.
Don't forget that dealers can be held liable for any damage you may cause through misuse or accident, but won't be liable for what is deemed normal wear and tear.