8 Things You Should Do When Moving House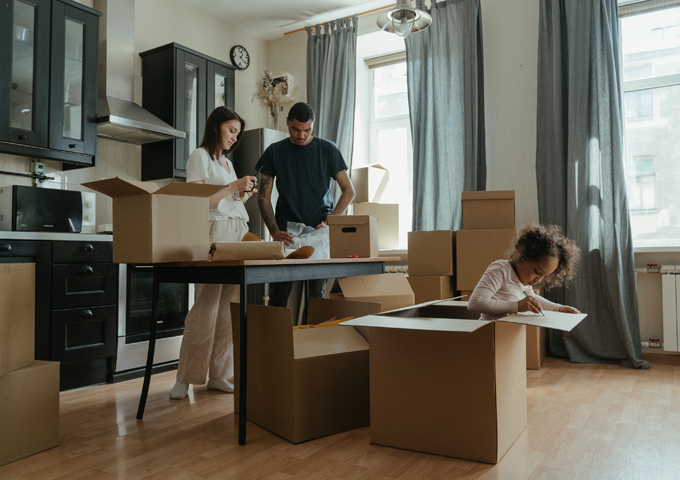 Give Notice
This is important, especially for those renting. Most landlords and real estate agents require tenants to hand in their notice in one month or two, depending on the original agreement. You thus need to be conversant with tenancy termination guidelines before thinking of moving out. Some contracts will also have a break clause especially if one decides to vacate in less than a year. Be sure of your preferred moving date before handing in your notice.
Declutter And Hire A Mover
Once the moving date is confirmed, it is time to shop for a reliable and trustworthy mover. Some of the best movers in the UK are registered with the British Association of Removers, check out their website to find movers near you. You'll of course need to disclose how much needs to be moved for them to estimate a quote, as well as determine the best truck to use for the same. This is also the best time to get rid of items you no longer use/need. This is essentially non-essential, the equipment you haven't used in years, as well as clothes you hardly wear. Consider donating these where possible.
Consider Your Pets and Kids
Do you have school-going kids or pets? If yes, you then will need to plan the move to coincide with the kid's school calendar, as well as inform the old school of the intention to transfer the kids. For pets, you might need to book a cattery or kennel for the moving date. The pets may have to be moved separately depending on the mover.
To consider the safety of your kids and pets, you have to ensure your floor plan drawing. There are many cost-effective estate agents floor plans services for property professionals and private individuals near you. Just make a call and ask them about these services.
Update Your Details with The Necessary Bodies
If moving to another county or country, you then might want to update your details to match the next location. You might also want to register with a new dentist or doctor. Some of the areas/bodies you should consider updating include:
i. Local council (tax purposes)
ii. Employer
iii. Dentist or GP
iv. Utility companies
v. Bank
vi. The DVLA
vii. TV licensing
viii. Electoral roll
ix. Insurance provider
Confirm Your Route, And Have the Car Serviced
This is important if moving to another county, or some distance from your current location. Make sure your car tires, engine, and everything else are serviced and up for the task/drive. Map out the best route to use, and take note of important places such as fuel stations and restaurants.
Start Packing
It is always advisable to start serious packing 2 weeks before the moving date. You'll want to start with items you rarely use/need, to the most frequently used ones. Consider buying packing bags or cartons for convenience and make the process much easier. Be sure to mark all boxes according to rooms and what they carry. Remember to defrost and dry out your fridge/freezer days before D-Day. Ask a friend or family member to help with the packing where/if possible.
Inform your Friends
Your family and close friends should be the first people you should inform about the move, as well as when you plan to move. Notifying a close neighbour would be considerate too. You don't want your family or friends to find you already moved, do you?
Confirm, Officially
Confirm with your real estate agent or solicitor about the planned move. This should be done within a week of the set moving date. Be sure to account for possible delays when handing in the final moving notice. Unforeseeable circumstances such as lockdowns, bad weather, and delays with the moving company can affect a well-planned move. Allow at least 5 days in the moving notice to avoid inconveniences with the agent or landlord.