How To Create a Capsule Wardrobe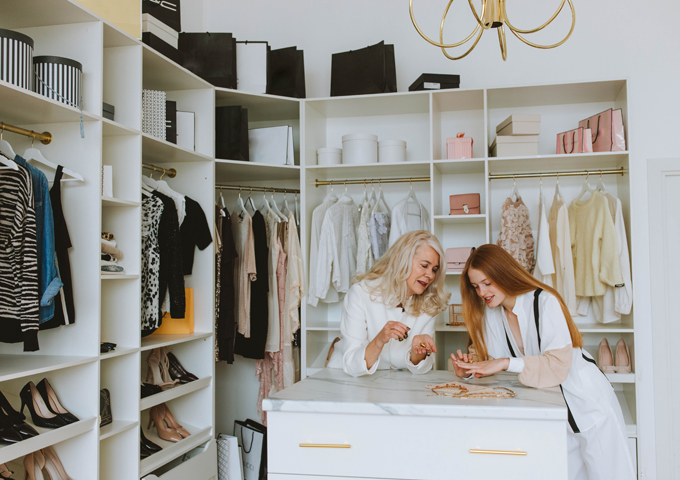 Understanding personal style and crafting a closet that matches it are tasks that even the most keen-eyed people can take years to master. While there's no single solution to feeling like you have completely mastered your wardrobe, one technique can offer a shortcut to achieving your objective; creating your very own capsule wardrobe.
What is a capsule wardrobe?
A capsule wardrobe is basically a curated wardrobe that consists of different kinds of clothing items that you love to wear.
A capsule wardrobe is made up of accessories, shoes, outerwear, dresses, bottoms, and tops that can be easily worn in order to dress down, up or anywhere in between. This means your closet has less trendy items that you will only wear for one season and some higher quality pieces that are more reliable and can be worn for many years to come.
Why we love it
Oftentimes, we purchase new clothes for the time of the year we're in but find ourselves choosing to wear our usual tried-and-tested favourites. It got us thinking: Why keep a closet full of clothes that you don't like?
As consumers, we're conditioned to want more and to keep purchasing new clothes whenever the seasons change. But the secret to a versatile wardrobe isn't having more clothes; the secret is having more versatility and quality.
How to create your own capsule wardrobe
The first step is to take stock of what you already have in your closet and start getting rid of what you don't need. This means you should take every single piece of clothing you own and decide if it should remain in your closet or not. We recommend sorting your clothes into four piles:
I love it and can wear it tomorrow: These items fit your style and personality perfectly, and you have no problem wearing them. Put these back in your closet first.
Maybe: These items may not be perfect, and you may not be sure if you want to wear them any more, even if they have some sentimental value. You should place these in a box that you can easily find later.
Hard no: Whether it's because you just decided you don't like them or they don't fit you any more, pack these items for donation.
Seasonal: Move all your seasonal items into a different storage area that will be easy to access when the time is appropriate.
Now, choose the best maternity underwear and check what's left in your closet and assess what your personal style is and what gaps you have. Maybe you have enough jeans in your closet, but you could use a few jackets. Now that you know exactly what you'll be able to complement that new jacket with, you are more likely to make a more informed selection when buying a new item of clothing.
The secret to making your capsule wardrobe a success is to make sure that the items you have in your closet are as versatile as possible. This means that they can go well with different items to create entirely different looks that are appropriate for any occasion or even that may come your way.
How to stick with it
You'll find that as weeks go by, you probably will need varying closet items for different seasons of life, both figuratively and literally. The objective is to have two capsules that you can wear in rotation (like one for home and one for work) or one capsule that you can change every other season, whichever suits you better.
The shift to a capsule wardrobe doesn't have to take place overnight. It's going to need some careful consideration, fewer impulse buys, and a bit of planning. However, with time, your closet will transform into something that represents you in the best way possible.