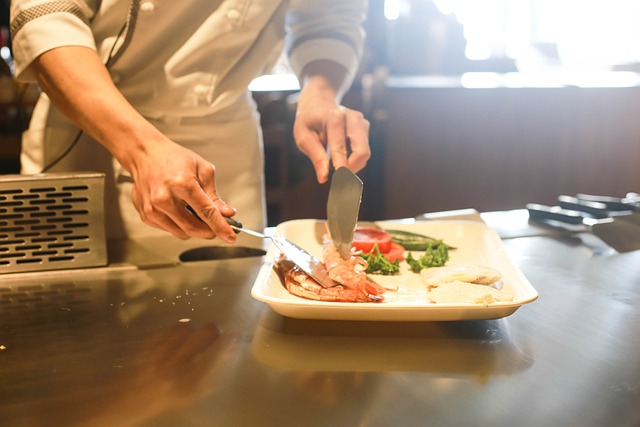 Chefs are trained professionals that supervise kitchen staff and prepare dishes for customers. There are lots of ways to pursue the career path of a chef. There are also several opportunities available when it comes to this profession. This could be an extremely rewarding career when you enjoy learning new things all the time and you are creative. In this post, we will cover the duties of a chef, and highlight some of the main reasons you may want to pursue this career.
What Is The Role Of A Chef?
Chefs manage every aspect involved in preparing food at a hotel, restaurant, or other establishments or venues that serve food. They also perform the role of making sure that every team member is adequately performing their jobs and matching up to the quality standards of a kitchen. A chef is also trained to enforce safety in kitchens in regard to sanitation and food preparation. Depending on the establishment, chefs also garnish and plate dishes as well as prepare the best ingredients using tools such as a salmon smoker. They make sure that every customer acquires a meal that's appealing when it comes to visual appearance, smell, and taste.
Chefs are also required to conduct administrative tasks. During non-business hours or slow periods, chefs often evaluate inventory, place orders for kitchen supplies, and generate work schedules or programmes for the other employees. They can also assist the managers and the owners of the establishment to create new items for the menu.
1. You Would Like To Travel
Restaurants and dining establishments are found across the globe, meaning you can work in just about any country when you decide to become a chef. If you decide on working for franchised restaurants, you might be offered the option to move to other locations. You could also work on cruise ships, which will give you the chance to visit as well as experience several cultures from many different countries.
2. You Would Like To Experiment With Different Cuisines
Many chefs start their careers by specialising in specific cuisines such as Greek, Turkish, or French. Certain chefs are happy with their focus and specialisation for their entire career, while other chefs enjoy exploring different cuisine types to grow their knowledge in culinary. You may even be interested in fusion cuisine or creating unique and new dishes. When gaining experience in different types of cuisines or cooking techniques, you improve your chances of becoming a more in-demand candidate.
3. You Are Science-Orientated
Chefs will use science in order to grow their preparation methods and invent new styles of cooking. Chefs also gain an understanding of how cooling, heating, and cutting food can change its composition. Food preparation and cooking is an applied science, and a chef needs to fully understand them to become successful at their jobs.
They might also use equipment such as lasers and liquid nitrogen, to prepare a traditional dish in an innovative way. Chefs also frequently measure elements in kitchens by the use of thermometers, scales, and measuring cups, which are often rewarding tasks for people that have an interest in precision and accuracy which are vital in these scientific applications.
4. You Love Being Creative
The role of a chef will provide a way to truly exercise your skills and creativity. You might be interested in developing recipes or altering existing ones. You could also play with different methods to garnish dishes or impress your customers with your visual presentations.
During a time of inconsistent supplies or work periods that are very busy, chefs might find that there are limits on the available ingredients. This is when they could use their creative skills and problem-solving to perform substitutions when necessary. Many chefs enjoy the anticipation that this type of fast thinking provides.
5. You Enjoy Working Flexible Hours
A chef career is an excellent option for people who enjoy working non-traditional hours. For instance, a dining establishment that only serves brunch might have opening hours of 9 am to 1 pm. Chefs that work in these locations get to go to their job at a reasonable hour and return home early. This allows them to find a healthy work-life balance and time to spend with their families. Other chefs enjoy working in the evenings since it gives them time during the day to complete errands or attend appointments.