Simple Steps to Take Before You Renovate Your Bathroom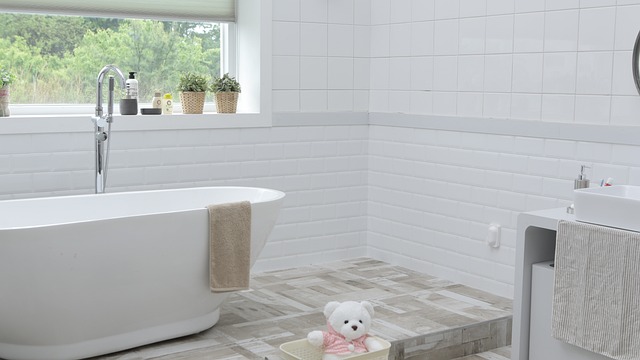 Before you dive into the bathroom renovation process, there are a few simple steps you should follow ahead of time to ensure success. After all, when you're renovating your bathroom, you want to ensure the finished result is exactly what you envisioned.
Set a Budget
Start by setting a budget and determining how much you can afford to spend on bathroom renovations. You wouldn't want to overspend and end up broke because you're trying to upgrade your bathroom. Knowing what you can afford to spend will give you a better idea of which supplies to get and who you can afford to hire for help if you need it.
Understand the Time It Takes to Renovate a Bathroom
Don't assume you can renovate your bathroom in a day or two simply because it's not that big. The truth is that bathroom renovations can take several days or even weeks, depending on how drastic they are, so it's best to be realistic about the downtime. When working with a contractor to renovate your bathroom, ask them to provide details on how long they think it will take. They can base the timing on different factors, such as buying the materials, planning the design, and completing the work. Knowing this information will also help you decide what you will do if your bathroom is out of order for the time being. For example, you may need to use a spare bathroom or shower at a family member's home until the bathroom renovation process is complete.
Take a Step-by-Step Approach
Taking a step-by-step approach to the renovation process makes it easier to avoid dealing with too much of a mess. Start at the top of the room and work your way down, no matter what you're doing, such as knocking down a wall, painting the ceiling, or even installing new plumbing fixtures, such as a new bathroom sink and toilet.
Consider Underlying Problems
While you may be interested in renovating your bathroom to improve its appearance, consider any underlying problems that are worth addressing beforehand. For example, if you have possible plumbing problems, it's in your best interest to hire a plumber to check things out and complete any necessary repairs. On the other hand, you wouldn't want to renovate your bathroom and then deal with leaking pipes and other issues that would cause damage to your newly remodeled bathroom. You can also take this time to upgrade plumbing fixtures, adding more value to your home.
Go for Looks and Functionality
Although looks are important, having a functional bathroom is also important. Choose designs that are functional and offer the kind of features you want. Start looking at pictures of bathrooms to get inspiration, which will help you decide on specific things for your own bathroom, such as limestone vs marble, the tiles you want to have installed, the color of the paint you'd like used on the walls, or even the faucets you want for your shower and bathroom sink. Don't be afraid to combine different ideas to create something unique that will set your bathroom apart from the rest and possibly make the home more valuable if you decide to sell in the future.
Take Measurements
Some people make the mistake of buying products for their bathroom only to realize they don't have enough space for some of the items they've purchased. You can avoid this mistake by taking measurements of your bathroom in advance. You will also need to consider the measurements between different spots in the bathroom, such as the distance between your tub and toilet or the bathroom sink and toilet. If you're not good at taking measurements, enlist the help of a pro to do it for you.
Work with a Contractor
Doing a bathroom renovation on your own is a challenge, especially if you have little experience. Instead of doing it alone, consider hiring an experienced contractor willing to work with you to finish the job on time.